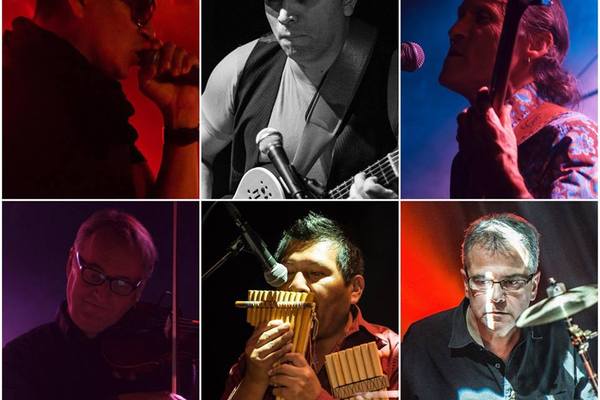 INTI-Fusion
Kr 180,- + avg. / 26.08.17 22:00

Del denne siden
INTI has always been characterized by the fusion of Andean music with features and elements of other cultures not only in Latin America but also European and African origin. The use of a non-traditional harmonization, rhythmic approach to the interpretation and arrangements. thus giving way to the creation of new unusual rhythmic patterns in music of the Andes.

neste ti konserter
Onsdag 22.08.18 20:00

Caledonia Jazzband
m/ Norbert Susemihl

Fredag 24.08.18 22:00

Lørdag 25.08.18 16:00

Lørdag 25.08.18 22:00

Søndag 26.08.18 20:00

Big Band Sunday:
Sandvika Storband m/ Mona Veum Bækkelund

Onsdag 29.08.18 20:00

Torsdag 30.08.18 21:00

Musicals Remixed
- kjente musikalhits i helt ny drakt!

Fredag 31.08.18 22:00

Østkanten Bluesklubb: Sister Suzie and The Right Band (UK)

Lørdag 01.09.18 16:00

Lørdag 01.09.18 22:00