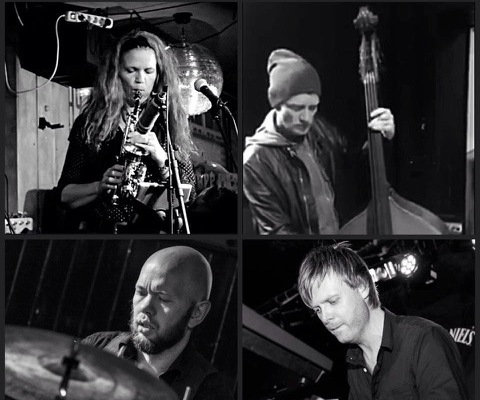 Kristin Sevaldsen Group
Kr 200,- / 09.04.15 21:00

Del denne siden
Kristin Sevaldsen is an experienced norwegian saxophonist, composer and producer within a broad range of styles and genres. In 2014 she re-established her band; Kristin Sevaldsen Group. They played several conserts and developed new repertoire. So far 4 songs are recorded and released on the EP "Silent Corner" where all the songs are composed and produced by Kristin Sevaldsen.

The arrangement are made in cooperation with the very gifted and creative band members, Lars Andre Kvistum, Lewi Bergrud and Freddy A. Wike.


neste ti konserter
Mandag 29.05.17 21:00

Tirsdag 30.05.17 21:00

Onsdag 31.05.17 20:00

Fredag 02.06.17 22:00

Lørdag 03.06.17 16:00

Janice Harrington Brinck-Johnsen Quintet

Lørdag 03.06.17 22:00

Tirsdag 06.06.17 21:00

Onsdag 07.06.17 20:00

Øien, Garnes, Sefaniassen Eide trio

Torsdag 08.06.17 21:00

Cabaretgruppa Stilett: "Staten må ta ansvar"

Fredag 09.06.17 22:00