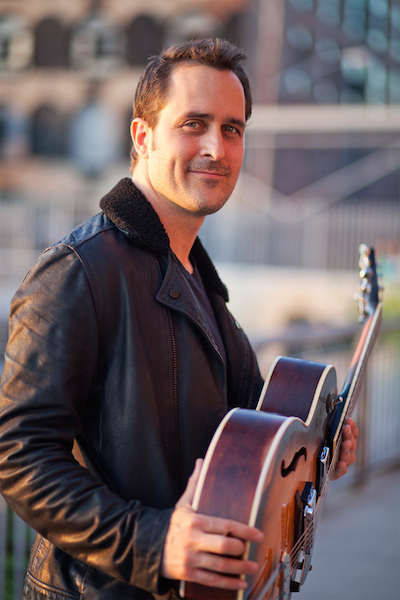 Jonathan Kreisberg Quartet featuring David Kikoski
kr 200,- / 07.05.16 16:00

Del denne siden
Oslo Jazzforum feirer 20 års jubileum med konserter tre dager til ende!

Jonathan Kreisberg - gitar
Dave Kikoski - piano
Rick Rosato - bass
Colin Stranahan - trommer
Jonathan Kreisberg makes a welcome return to Herr Nilsen with his quartet - this time featuring one of the world's formost jazz pianists - Dave Kikoski.
This will be one of the highlights of the 20's years anniversary.
Dave Edge

neste ti konserter
Mandag 23.04.18 21:00

Tirsdag 24.04.18 21:00

Onsdag 25.04.18 20:00

Torsdag 26.04.18 20:30

Fredag 27.04.18 22:00

Østkanten Bluesklubb: Morgendagens helter: Vintage Radio

Lørdag 28.04.18 16:00

Lørdag 28.04.18 22:00

Baba Soul and the Professors of Funk

Søndag 29.04.18 18:00

Prime Time Orchestra m/ Peter Asplund og Isabella Lundgren (S)

Søndag 29.04.18 21:00

Mandag 30.04.18 21:00

Mike Clark trio
feat. Rick Margitza & Reggie Washington